National Poison Prevention Week Scavenger Hunt/Poster Showcase
For Students in Grades K-4
Submission for 2021 National Poison Prevention Week are now closed. Thank you to all who participated.

Please view our poster showcase here:
http://bit.ly/NPPW21_Poster_Gallery
Background:
National Poison Prevention Week, the third week in March each year, is a nationally designated week highlighting the dangers of poisonings and how to prevent them. Annually, the National Poison Prevention Week Council sponsors a nationwide contest and other activities to engage the community in helping to ensure the safety of children and adults.
Students in kindergarten through fourth grade are invited to participate in a scavenger hunt activity and poster contest. Posters will be featured on the National Poison Prevention Week Council social media platforms for all participants to view and share. All participants will be recognized by the council.
Poster designs become the property of the Poison Prevention Week Council. Winning posters will be selected by the Council who will add the National Poison Prevention Week date, the artist's name, the Poison Helpline toll free number 1-800-222-1222 and the Council website address to the poster. The winning posters are published on the annual Poison Prevention Week poster and distributed on social media platforms. Public recognition information will be in accordance with all child protection laws.
Objectives:
1. Identify poisons throughout the home.
2. Prevent poisonings through the establishment of safety precautions throughout the home.
3. Raise awareness of the free Poison Help Hotline, 1-800-222-1222.
Scavenger Hunt Activity:
1. Print and safely cut out the Poison Help logos which can be downloaded by clicking here: http://bit.ly/PoisonLogoCutouts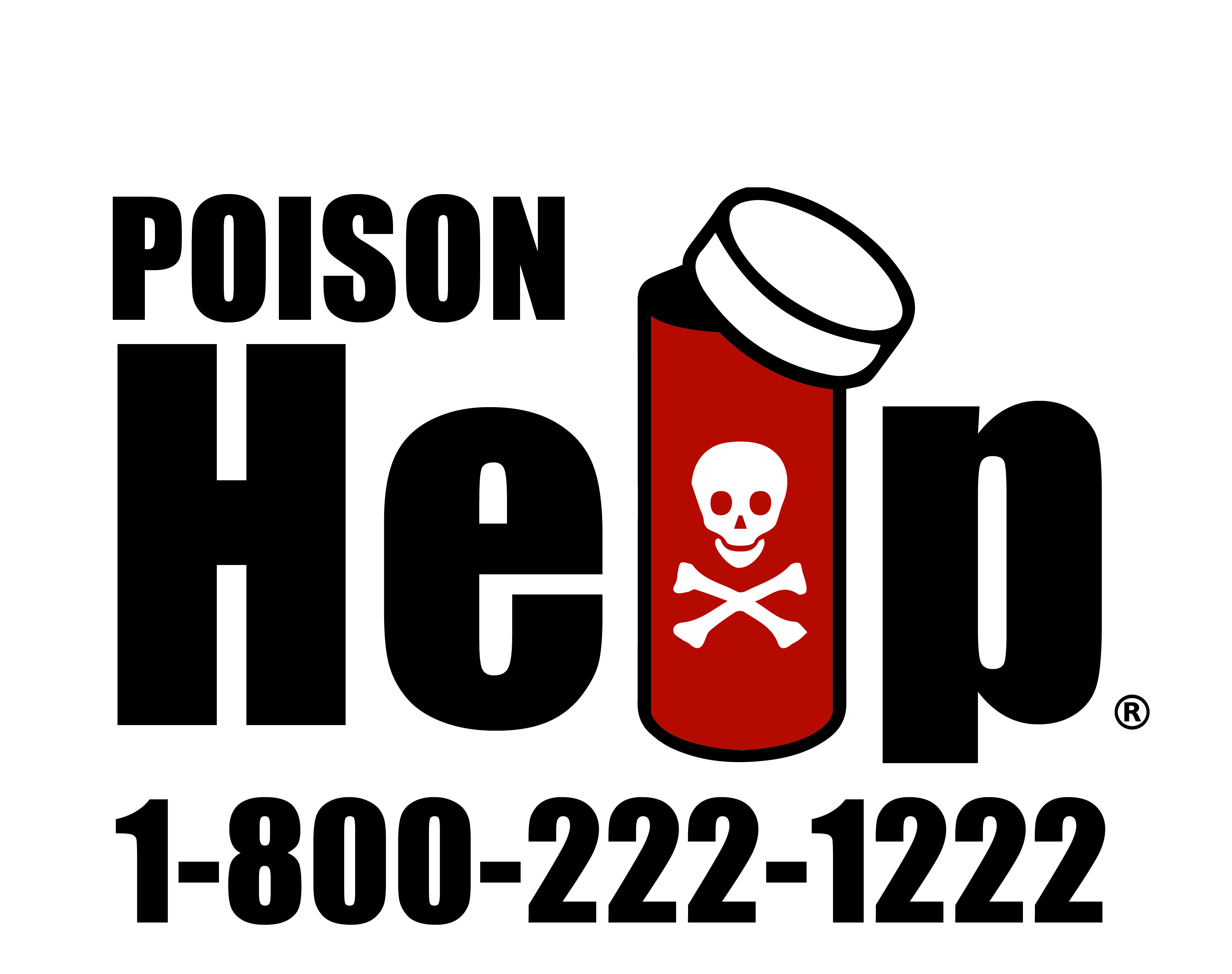 2. Once the page of logos is cut into individual logos, have your child place tape on the back of each logo.
3. Guide your child throughout the house using the scavenger hunt map which can be downloaded by clicking here:
4. While in each room, have your child identify potential poisons. Place the Poison Help logo on the identified poisons found in each room.
5. As your child identifies poisons, read the provided safety precautions out loud and place a check in the grid box next to each poison once you have read the precautions.
6. Once your child has completed the scavenger hunt, he/she can move on to the poster activity directions.
Create An Official National Poison Prevention Week Poster:
1. Artwork must be original and created by your child. Entries should illustrate an original poison prevention message based on a room in your home.
2. All posters should include the National Poison Prevention Week date (March 21-27, 2021) and the Poison Helpline toll free number 1- 800-222-1222.
3. Entries should not include commercial/cartoon characters (ex: Disney Princesses or SpongeBob Square Pants), state or regional logos, symbols (Mr. Yuk), or trademark symbols. Company and product names (Clorox, Tylenol, Motrin) are also not allowed.
4. Please do not print the artists name on the front of the entry.
5. Entries should be no larger than 11x17 and can be horizontally or vertically oriented.
6. We encourage the use of markers, crayons, paint, pencils, chalk and construction paper.
7. Please be sure to complete the Artwork Submission and Release Form with your online entry. Entries submitted without the form will be disqualified.
8. The deadline for receipt of poster submissions is 11:59 pm on February 21, 2021.
9. Only submit one entry per child.
10. Poster should be photographed or scanned and uploaded to the official contest entry website: https://bit.ly/NPPW_Poster_Entry_21